Despite an improved performance, the Matildas have fallen 2-1 to Olympic gold medallists Canada in the second and final friendly in Sydney.
After losing 1-0 to Canada on Saturday, Australia were seeking a more clinical edge to lift them past the Women's World Cup-bound side.
They got their night off to the best possible start in front of 26,977 people when 19-year-old midfielder Mary Fowler opened the scoring in the 3rd minute, burying a low cross from captain Sam Kerr.
They continued to impose themselves on Canada, controlling possession, pressing high and in numbers, and creating multiple avenues towards goal.
Sydney FC winger Cortnee Vine, who started on the right wing, was particularly threatening, taking players on and combining well with Kerr to open up Canada's defence.
Vine even had a one-on-one chance with goalkeeper Kailen Sheridan, having sliced central to latch onto a through-ball, but her toe-poke was easily saved.
Returned winger Caitlin Foord also added some spark in the first half, taking players on and cutting inside to create goalscoring opportunities, including one that just scraped the side netting towards the end of the first half.
However, despite the positive momentum created in the first 45 minutes, Canada came out of the half-time break a different beast.
Winger Adrianna Leon, who scored the winner in Brisbane on Saturday, equalised two minutes after the restart, following a neat one-two with captain Christine Sinclair that tore the Matildas' defence apart.
And just over 20 minutes later, the Manchester United winger fired her team into the lead after latching onto a through-ball by young defender Jade Rose.
Matildas head coach Tony Gustavsson questioned whether the second goal should have stood as replays showed Leon was offside when the ball was released, but with no VAR used in this series, there were zero opportunities for review.
A flurry of planned substitutions from both sides took the sting out of the game in its final 20 minutes, with Australia unable to claw a goal back.
Despite the second-half capitulation, Gustavsson was pleased with the way Australia played in the opening 45 minutes and called for the public to maintain belief as preparations for the Women's World Cup next year continue, with two more games planned for the October window.
"It's frustrating because we felt that those first 45 minutes were the first time in a very long time where we packaged a performance consistently for 45 minutes in a row," he said.
"We've seen patches before — five minutes here, seven minutes there — but this was a 45-minute complete performance where we're actually dominating Canada, the Olympic champions, and we had six starters not even available.
"Then in half-time, we said, 'we know exactly what's gonna happen. Canada has nothing to lose, they're gonna come out and press the shit out of us, we need to be ready for it, we need to play faster.'
"But I don't think we were really ready; we didn't match their speed of press with our speed of play.
"We didn't play fast enough so we started to get dispossessed more often.
"Then that 1-1 goal. I don't want to sit here and complain but I do want to look at some of those situations and see if there were some referee calls that could have been different — a couple of offsides and hand-balls that I want to look into.
"Sometimes that happens in a game but I want to look into that."
Check out how the game unfolded in the live blog below.
Live updates
My condolences on the loss. I wish Australia all the best going forward (unless we end up facing you in the World Cup, of course!), they are genuinely one of my favourite teams to watch!
– Tim
No depth. No plan B. Punt it to Sam and hooe. Worrying times a year out of a home World Cup.
– Lewis
This is the first time that Canada has come from behind to win in regulation since Bev Priestman took over as head coach.
– Tim
Some reflections
That's a tough one to take.
The players are standing around looking a little lost. Sam Kerr is stood away from her team-mates, her hands on her hips, staring into the middle-distance.
Despite one of the best halves of football they've played under Tony Gustavsson, two moments of simple, sharp football by Adrianna Leon undid all the positive momentum.
Australia never quite looked the same after going behind. That's the big thing this group will need to work on going forward: believing in themselves as much as their adoring fans lining the fences do.
All Sam Kerr has to do is look in the direction of a stand and a squeal erupts. What this team means is more than just the numbers on the scoreboard, at the end of the day. But pressure will continue to mount on Gustavsson as the numbers tick by.
He has another major test against Sweden in November, at which point he'll hope to have all the senior players he'd hoped to have at the start of this window. Then, maybe, the patches of beautiful football we saw over the course of this Canada series will be strung into a full 90-minute performance.
Until then, thanks so much for joining me. Have a lovely week.
Well before this window, no one had any idea who Canada's #4 centre-back was. Hard to argue after this match that it is not Jade Rose.
– Tim
Eating my own word at the moment. Was super optimistic hoping for a win but, my days we need to find an answer before we play Sweden in November.
Resorting to long ball football and hoping Sam Kerr can pull something out of nothing is ridiculous and doesn't work against a quality side like Canada.
– Chipdaddy
FT: Australia 1 – 2 Canada
The final play is another wave of attack by Australia: a long ball into the penalty area where Sam Kerr is lurking, but she's muscled out of the air by two or more defenders.
Twice more the ball is sent in, but it's fended away by Canada's resolute players.
The last ball clips the head of Kerr and falls right into Sheridan's arms.
The referee blows her whistle. Game over. Canada take the game 1-2, and the series 2-0.
90?? More cheese!
Janine Beckie clatters into Katrina Gorry on the right wing and earns a yellow.
Gorry has stayed down and rolled herself off the field of play. Courtney Nevin stands over the free kick…
94′ Almost!
Another hit-and-hope ball forwards from Gorry misses Kerr and bounces in the danger zone near the penalty spot.
Larissa Crummer charges in but isn't quite quick enough to beat Sheridan to it.
The ball comes back out and Australia recycle it through their back-line. Courtney Nevin lifts the ball across the field to Emily Gielnik, who takes a bizarre half-volley shot that rockets wildly out of play.
92′ Hopeful Polks
Some nice build-up play switches the ball from left to right, but Clare Polkinghorne hoofs the ball a little unthinkingly into the vague area of where the goal is.
Kailen Sheridan neatly collects. These are the game-management moments that matter.
6 minutes of time added on
And we all know what the Matildas like to do in the final stages of a game…
89′ CHANCE AUSTRALIA!
Chidiac controls the ball just outside the box and finds Kerr inside the D.
The Matildas captain spins and shapes herself to shoot, but the ball ricochets off a defender and trickles left, right into Chidiac's path.
The substitute takes a crack but substitute Quinn makes a brilliant sliding block to put the ball out for a corner.
Quinn stays down after Chidiac's follow-through clipped her. That was close.
87′ Gabrielle Carle is booed
The Canada substitute went down a few minutes ago, holding her right lower leg. She was helped off the field by the physios before returning, but she just sat down again. The crowd are not having it. She's ushered off the field by the unimpressed referee as the clock ticks towards the 90th minute.
85′ The game is winding down
Fans have got their phone lights on and are waving them around.
Chants of "Aussie, Aussie, Aussie! Oi, oi, oi!" are ringing around.
The Matildas have looked pretty lacklustre the last 15 or so minutes.
But just as I say that, Katrina Gorry does a magical little spin and feeds Gielnik, who passes in behind the lines as Gorry continues her run.
The crowd lifts, but Gorry cracks her cross into the defender and it spins away.
I think Tim might be onto something…
I'm not saying that we're thinking about trying to park the bus, but we did just bring on Schmidt and Quinn, who are both defensive midfielders.

– Tim
81′ Australia substitution
Larissa Crummer replaces Aivi Luik. A striker for a centre-back. That's a weird one, especially as Luik had made a couple crucial clearances in the past 20 minutes.
26,997 attendance!
 A cracking crowd at the Sydney Football Stadium on a Tuesday night!!!
A Mexican wave goes around the stands to celebrate, I guess?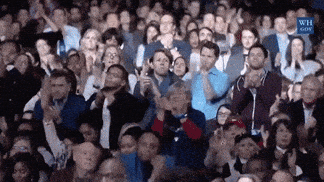 77′ Australia substitution
Well, blow me down with a feather!
Gustavsson does make two substitutions, bringing off Mary Fowler for Alex Chidiac, while Emily Van Egmond is replaced by Clare Wheeler.
He must have been reading my live-blog…
75′ Canada substitution
Christine Sinclair is still on the hunt for that elusive goal. She's replaced by Sophie Schmidt.
Jessie Fleming, Sam Kerr's team-mate at Chelsea, also comes off for Quinn.
74′ Matildas midfield is tiring
Katrina Gorry and Emily Van Egmond are off the pace. Gorry in particular is probably gassed after putting in such a big shift against Canada on the weekend.
Canada are preparing two substitutions, who are standing on the half-way line, but Australia don't seem to have anybody ready to come on yet. I'd personally love to see Clare Wheeler or Alex Chidiac given a good 20-minute spell; they're the kinds of players who can change games.